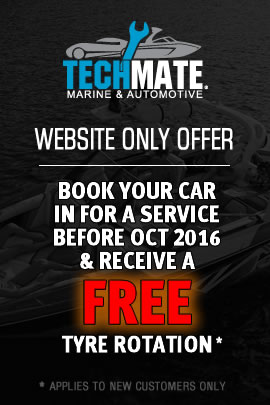 Service Overview
TechMate offer Mobile Car Servicing for the Gold Coast, specialising in manufacturer warranty log book servicing for new and used cars, utes and vans as well as long-loved older vehicles that need a regular service.
TechMate Mobile Car Servicing services all brands of cars including a lot of experience with luxury prestige cars. We are qualified and certified technicians who can cater for all mechanical work and car engine modifications including log book service, fault diagnosis, engine overhaul, insurance work and repairs, electrical repairs and fit outs, audio stereo system installation and upgrades, plus even service and repairs for your utility trailer. We can also get you discounts on your service parts and lubes.
We service all makes and models of cars including Mazda, Subaru, Holden, Toyota, Ford, Hyundai, Kia, BMW, Audi, Nissan, Mercedes-Benz, Volkswagen, Peugeot, Jeep, Alfa Romeo, Aston Martin, Bentley, Chery, Chrysler, Citroen, Daewoo, Daihatsu, Dodge, Fiat, Great Wall, Hummer, Isuzu, Jaguar, Jeep, Lexus, Lotus, Mini, Mitsubishi, Porsche, Proton, Range Rover, Land Rover, Renault, Saab, Skoda, SsangYong, Suzuki, Volvo, Ferrari, Lamborghini and more (yes more!) so contact us if you are unsure we can cater for you as we most probably can.
Don't just trust anyone to look after your pride and joy; we have the latest computer software and diagnosis equipment, plus we are passionate about all motors and vehicles and enjoy our job which is rare for a mechanic!
Customer service and satisfaction is our highest priority. We strive to get your car in perfect condition and all in a timely manner so you have as little interruption in your daily life as possible. Our knowledge and hands-on experience gathered over the last 15 years is what sets us apart from the rest and makes us the Gold Coast's leading mobile car service.
With our mobile servicing we can offer down-to-earth prices and save the time it would take to drop the boat to a service centre; we are sure you have better things to do! We cater for the entire Gold Coast, so give us a call today to make a booking
Price Guide
Basic Car Service Price (INCLUDES PARTS & Call Out Fee)

from $200
Brakes – pad replacement and service Price (INCLUDES PARTS)

from $200
Rotate Tyres for even wear and extended life Price

from $40
Related Service